The Kitchenistas feature documentary extends a story initially captured in our award-winning, PBS-broadcasted 24-minute documentary, The Kitchenistas of National City, released in October 2016.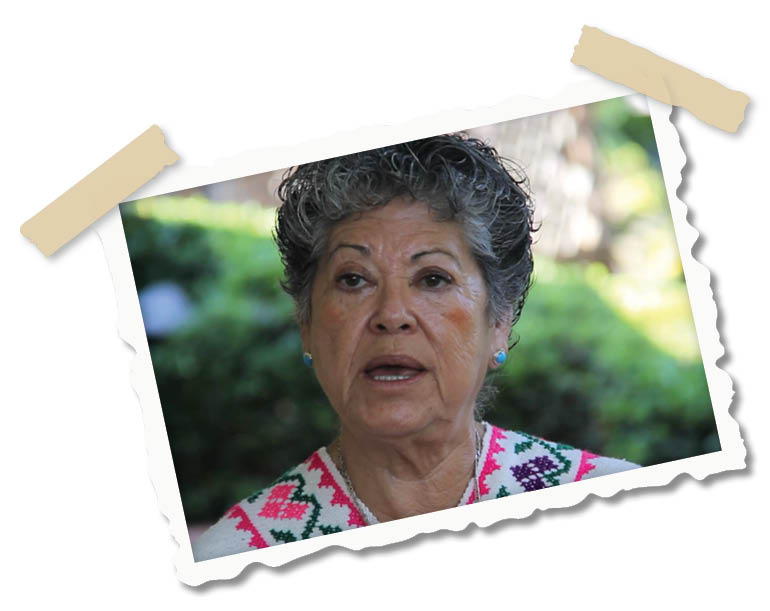 The short follows Maria Aurora Torres and Daisy Torres, her granddaughter, as Maria described her struggles with personal health issues and the health transformation beginning in National City. Maria moved to National City, San Diego, from Mexico as a teenage bride in the 1960's, and dedicated her life to taking care of her expanded family and others. In her forties, she was diagnosed diabetic, and later developed a high potential for kidney failure. She learned that the way she was cooking her traditional dishes was killing her and her family.
Daisy, an 8-year old at the time, attended a school program at Olivewood Gardens and Learning Center in National City, and encouraged her grandmother to visit and learn new healthy cooking and eating techniques. Maria met Patty Corona, a community leader and volunteer at that time with Olivewood Gardens, and applied to the Cooking for Salud® program that day.
Maria graduated from the program as a Kitchenista and began her journey of change. Together, the Kitchenistas are creating new traditions by changing eating habits.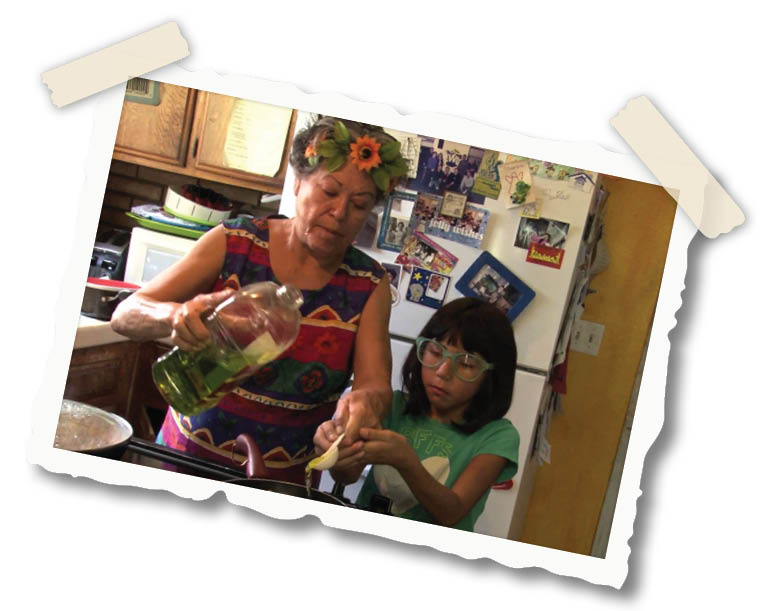 "I want people to learn that they don't have to be diabetic. I want to start with me and my family." ~ Maria Aurora
This 24-minute short film was produced and directed by Mary Ann Beyster with David Romero as cinematographer and editor. The short film had ~100 airings by PBS/public TV stations in 60 cities in every major U.S. region from October 2016 through 2019, including five of the top ten ranked markets (New York, Los Angeles, Philadelphia, Washington DC, San Francisco). It has been one of the top ranking online non-series program for KPBS Explore. The film was accepted by 12 film festivals including the Global Health Film Festival in London hosted by the Royal Academy of Medicine. Through it's festival run, the film received awards for best short documentary, best directing, and best cinematography. The short received a Best Informational Program nomination by Imagen Foundation, often referred to as the "Latino Golden Globes". Beyster and Romero both received certifications for "outstanding artistry & service" from the CA Legislature Assembly.
Available on DVD for $7.99 plus shipping.
DVD includes:
the short documentary (23 min), film trailer (3 min),
About Olivewood Gardens video (3 min).
For more information contact us at:
[email protected]